I sleep when she sleeps, I'm awake when she's awake, eat when she eats and if she wants to play – I play with her. Since she was born this symbiotic relationship has become increasingly clear, but with paternity-leave it's even more tangible.
Some people don't feel extended paternity-leave is necessary or even a good thing. For others it's not even an option. But for me there was no doubt – I knew that I wanted as much time as possible with my daughter. So aside from an extended leave from work when she was first born I'm also on leave now, until years end.
Every day with her is one that has inherent value and being able to focus on nothing but getting to know this little amazing person is a gift and a privilege.
This first month of paternity-leave has been about routines. Finding what works for her and me, as well as for my once again working wife. Much of the time is spent with practicalities – food, sleep, diapers, bathing, and so on. A few walks with the dog each day are also necessary and often combined with a visit to one of the playgrounds in the neighborhood.
As the sun drops lower in the sky September often has amazing light and this year has been even better than usual with a mild and sunny month. It's usually a very busy time at the office and most years I shoot very little during the autumn months. Spending time outdoors this month, in that wonderful light, I've quite been enjoying documenting my surroundings.
Aside from the daily routine we've had visits from both my side of the family and my wifes parents.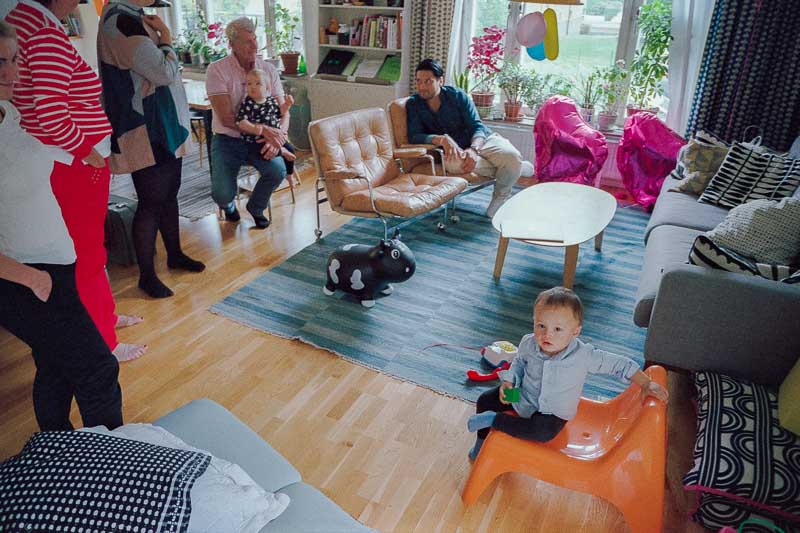 Some of our closest friends have just had twins and we've spent some time with them too. Incredibly heartwarming to witness a family you care about suddenly go from three to five.
We visited the museum of modern art for the Yayoi Kusama exhibit – a fascinating and incredibly visual display. It was interesting to note similarities and differences to the equally fascinating Olafur Eliasson exhibit we visited back in January – the two artists have completely different approaches, but some of the installations are rather reminiscent of each others.
As for gear I've shot the Leica M4-P exclusively. For the first time since adding it to the rotation I've not made a roll with the Olympus XA – as I've been closer to home it's been easier to bring the Leica. As for lenses I've used the Voigtländer 25/4 and Zeiss ZM 35/2.
Since returning to shooting colour this spring I've been using a few different film stocks, but this month I've kept to Fuji Superia 400. I've been wanting to keep things a bit more consistent and while I've felt slightly torn between Portra and Superia – sometimes I like one better than the other, other times it's the other way around – the fact that Superia is close to half the price makes the decision easier.
With that September is summarised.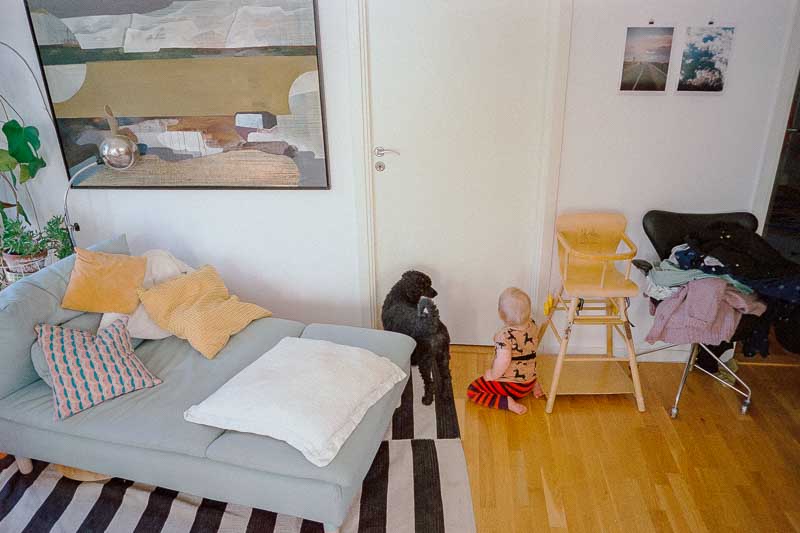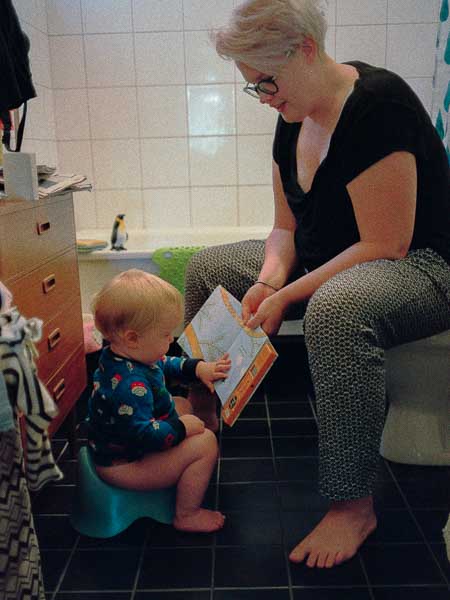 366
Shot on the Leica M4-P using Fuji Superia 400. Everything was developed by Team Framkallning and scanned by me on the Plustek 8200i.